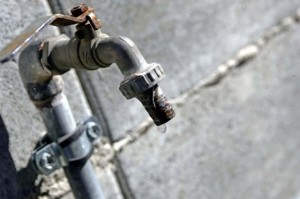 Water supply in Nicosia could be fully restored within the next three days, Agriculture Minister Nicos Kouyialis said on Tuesday, four days after it was cut due to a malfunction.
The minister urged the public not to waste water, as authorities introduced water cuts on Monday as they try to deal with the problem.
Kouyiallis added there would be an investigation into why matters reached the point where households in Nicosia could not be supplied, and measures would be taken to prevent a similar situation from happening again.
The malfunction has been repaired but supply to households was being restored gradually to avoid damaging the network.
Financial Mirror dot com – CYPRUS: Faulty pipe starves Nicosia of water for 5th day.